U-SURE is the first choice for a growing number of insurance brokers across the UK
Having first opened our doors in July 2005 U-Sure have built a reputation for "outstanding service" and "exceptional understanding of Property Insurance". We are a team of underwriting specialists who dedicate our time to providing brokers with exceptional cover for their clients. Over the years we have established lasting relationships with over 900 insurance brokers and work alongside some of the leading insurers in the marketplace.
In addition, U-SURE recently became a Lloyd's coverholder which will allow us to further expand our insurance product range. We understand the challenges insurance can bring and always strive to support our broker network with the ever changing demands of their clients. 
We offer a flexible, personal service combined with an instant product search/quotation system, meaning you can find exactly the product or package you're looking for, no matter how bespoke or unusual – all at competitive premiums. We have underwriting authority from a number of major insurers, making the process as hassle-free for you as possible.
We're proud to work with some of the best insurers in the industry, and over the years have built up a fine reputation for reliable, speedy service and expertise that marks us out as a pleasure to deal with.
We are a member of the Managing General Agents Association (MGAA).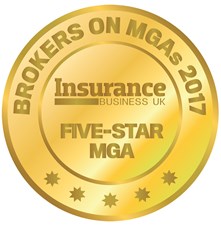 Why U-SURE?
We've grown our business on the strength of our service – offering both a personal touch with our account-managing underwriters and a speedy online EDI system which stands as one of the best in the industry. On top of that, our extremely competitive rates and our way of dealing with insurance firms to make your life easier ensures that choosing U-SURE is the right decision.
Who we deal with
Our clients are respected, knowledgeable insurance agents and brokers. We operate on a strictly business-to-business level, ensuring we're never in competition with our customers and guaranteeing them the very best deal we can.
We work with many of the industry's top insurance firms, sourcing just the right policies for you from a wide range of options. Where other carriers may struggle to source a particular policy, U-SURE has the answer.
Our Processes
Once registered, insurance brokers have access to all the benefits available from U-SURE
All your risks can be underwritten by a dedicated underwriter who will be available to assist you from the enquiry stage right through to renewal. Any queries you may have or questions your clients have can be answered quickly and effectively by our underwriting team
You will have access to gain quotations for all types of insurance through our EDI system and have a range of leading policies that we can tailor for every occasion, all at great premiums
That said, if you don't like using online systems we are more than happy to talk your risks through with you via telephone.
All our quotations are formalised in advance of binding so your client knows exactly what to expect right from the start.
U-Sure, part of Brown & Brown Europe 
U-Sure Insurance Services is part of Brown & Brown Europe, one of the top three independent intermediary and underwriting groups in the UK. brown & Brown Europe provides resources, infrastructure and support which helps us to focus on delivering for our brokers. 
Brown & Brown Europe acquires businesses, teams and portfolios that have niche, non-commoditised, specialty propositions. 

"I've been dealing with your team/company more and more over the last few months, and everyone your end has been brilliant to deal with, always incredibly helpful, knowledgeable, and the turnaround times on any referrals etc is fantastic. You have a great team there." 
Contact Us
To find out more about what we can offer here at U-Sure get in touch today on 01633 838976 or send us an email